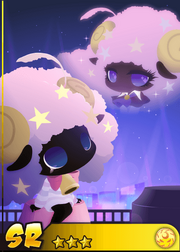 Track 04- Enchanting Dream Fireworks of a Night Journey, is the 4th episode of the Show by Rock Anime. It showed on 26, April 2015. This episode mostly revolves around Tsurezurenaru Ayatsuri Mugenan and Plasmagica's attempts to become more popular.
Angelica and Maple notices how well Plasmagica was working as they discuss about things they could improve on. When they were about to call it a day, Retoree shows them four premium tickets for a band called Tsurezurenaru Ayatsuri Mugenan, and invites them to come with her.Moa gets excited for it while the others decided to join as well.
Episode Notes
Edit
Tsurezurenaru Ayatsuri Mugenan make their anime debut.
Tsurezurenaru Ayatsuri Mugenan preform for the first time in the series.
Plasmagica try many attempts to improve their image by cosplaying but quit.
Moa's mother makes an appearance as a fantasy.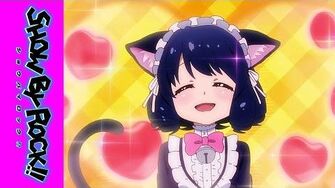 <--Episode 03 -->Episode 05